That moves us
For some time now, an idea has been floating in our heads that we want to put into action next year. After more than two years of living in a motorhome, as a family on 8 square meters on the roads of Europe, we want to take the next step.
We want to set sails.
With our motorhome we have discovered incredible moments and breathtaking places, but our addiction for freedom and adventure is far from being satisfied. We don't know anything about sailing yet and haven't been on board of a sailing ship for one nautical mile, yet we are magically attracted to it. We are determined to make this dream come true and put it into practice.
Completely crazy? Yes Probably! That's what most people thought when we gave up everything in Germany and sold it and moved into our motorhome. Not infrequently we heard "they will surely come back soon, they can't last long in such a small space".
Also at that time, we just bought a motorhome and that despite the fact that we have never done a single camping vacation before, let alone spent a single day in a motorhome. Nevertheless, we are still on the road. Happier and more satisfied than ever before in our lives.
Before we tell you more about our project, let's introduce ourselves.
That's us
We are the Thumann family. In 2019 we decided to sell everything we had and moved into a motorhome to explore the most beautiful places in Europe. We do not have a residence anymore but live where we like it at the moment. Our children are unschoolers, which means they don't go to school or kindergarten but learn exactly what interests them the most.
Natalie and I have been married for 5 years. We are united by the love of adventure, the heart of discovery and the call of freedom. We love to travel and have therefore made it our life's work to show our children the world, to show them different cultures, countries and stories, the flora and fauna and to spend unforgettable moments with them.
Natalie
Ahoy! I'm Natalie, 34 years old, and traveling the world was one of my biggest wishes from a very early age. At the age of 22 I have already crossed the seven seas and I am looking forward to the time on our own boat. I love to be in nature, go hiking, biking and do yoga. To compensate, I devour a bar of chocolate afterwards ?
Moritz
Ahoy! I am Moritz, 37 years old and proud to have such a great family. If someone would have asked me 20 years ago what I would like to achieve in life, it would be exactly what we are living right now. Freedom and togetherness. I am passionate about photography and capturing our journey on photos and film for us and anyone who cares. I've actually never been on a sailboat before but am really looking forward to this new challenge as a captain ?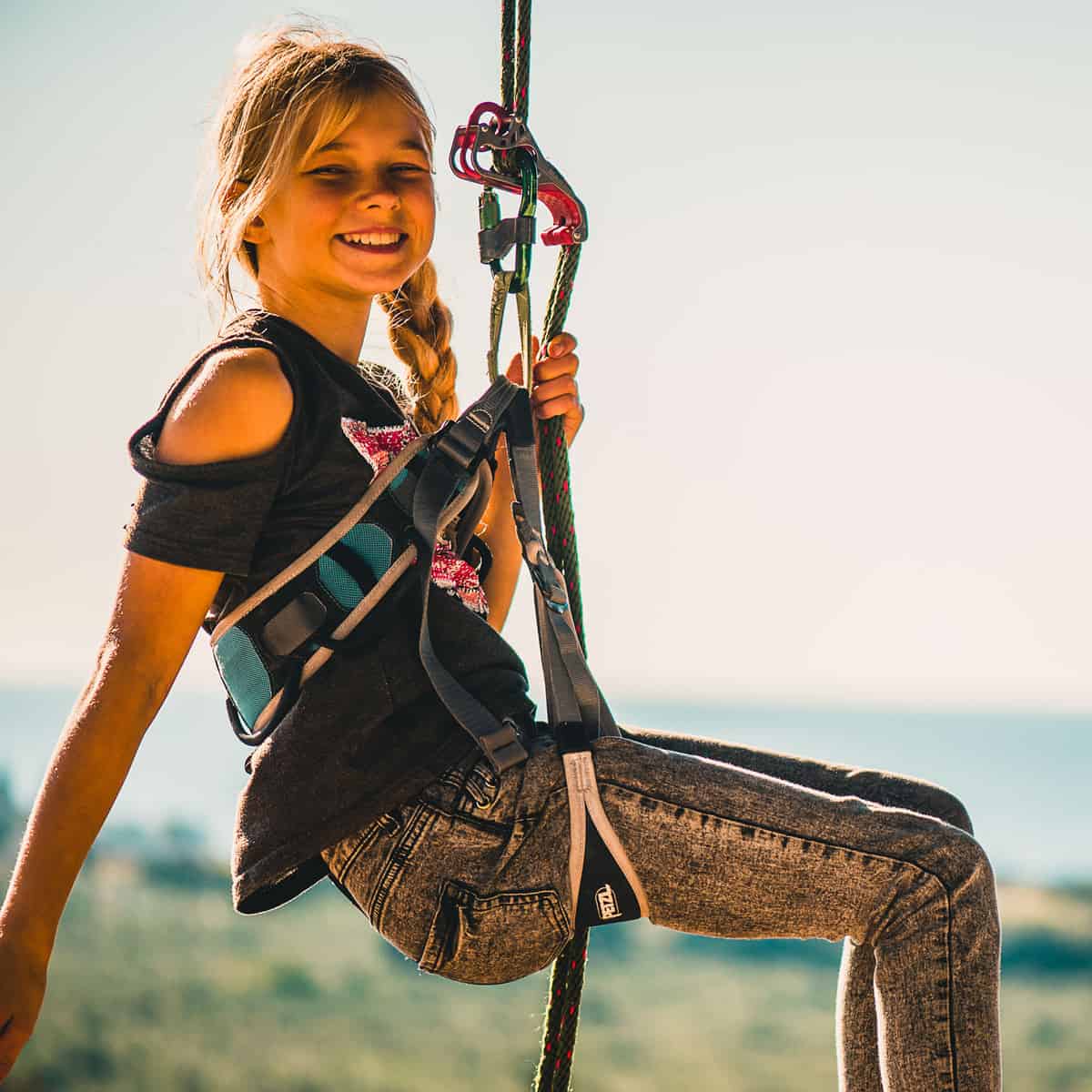 Sophie
Sophie's element is the water. Already at the age of 8 she made her first diving certificate and her career aspiration has been marine biologist for years. She dreams of saving the whales, she is curious and inquisitive. She is a real free spirit and shows us every day how important it is to think outside the box and question everything.
Jonas
Jonas has spent half his life in the camper now. He loves to be outside. It makes us proud to see that he is already so aware of the environment and nature at the age of 4.
To begin with, we get an overview of possible cooperation partners, sponsors and media companies, hold talks and look at ways of creating a win-win situation for everyone involved in the long term.
Before things can get off the ground in any way, the appropriate exams must first be taken at the beginning and experience in sailing gained. Moritz plans to complete the necessary exams in the summer of 2021.
SEPTEMBER 2021 - JANUARY 2022
Boat selection and purchase
Probably the most difficult and time-consuming part of the whole preparation. You don't buy a boat like this every day, and we learned from our mistakes when buying a motorhome. Never again make a hasty purchase decision.
We want to take our time when choosing the boat to compare and to make the best possible selection for our needs. After all, it should be a base and our center of life for the next few years.
Gain experience and nautical miles
After the exam we want to make a first 2-week turn in the Mediterranean Sea to gain experience and to get to know the boats in the selection better. Moritz also wants to collect more nautical miles and to complete the next higher sailing license (sport ocean license) so that we can also take guests on board.
As soon as we have found a suitable boat we can start planning the route, because who knows, maybe our dream boat will be found on the other side of the world.
Conversion, Setup, Prepare
Now it's time to get down to business, in the last two months before the start we will probably already be living on the ship and making all the preparations for the first nautical miles. Remodeling, renovations, etc. Our new home will be furnished.
Conversion to electric drive
A bigger project will be the conversion of the catamaran to 100% electric propulsion. We want to sail through the world as ecologically and emission-free as possible to keep our ecological footprint as small as possible and not to disturb the underwater wildlife by loud engine noises. Unfortunately, however, even a sailboat is dependent on a motor. We therefore want to convert our boat to electric motors. A major undertaking that will probably take a lot of money and time.
Finally it can start, after many months of preparation we want to start in May 2022 with the catamaran. We are excited to see where the wind will take us.
Motivation and idea
We not only want to sail the world and explore beautiful places, but also help on the ground to make the world a little better. In the last two years of traveling we have been confronted almost daily with large plastic pollution. We can not just watch but want to actively change something, on the ground and in people's minds.  That's why we have set ourselves the goal to free islands, coasts and beaches from plastic wherever possible to protect the unique wildlife and to protect the oceans from littering.
With the camper we have already driven to several beaches in the last few months and helped with various beach cleanups or have become active ourselves. But not all beaches are accessible from land. That's why we want to use our new home to start exactly at this point. We want to free hard-to-reach stretches of coastline and uninhabited islands from plastic waste.
In order to be able to support this project financially over the next few years, we need partners. Companies that support us with products, know-how and money. Media partners who help us to ensure that what we do reaches the people. And organizations that specialize in cleaning up the oceans and coasts, so that together we can create an even greater impact.
You want to become part of the project or support us?
We are looking forward to your message.